Create a seamless kitchen living space with bespoke furniture
The Kütchenhaus team have seen a huge rise over the last year in customers wanting kitchen furniture included in their new fitted kitchens. We offer complimentary furniture on all of our 2011 ranges.
At Kütchenhaus the demand for high quality furniture to compliment our kitchen portfolio, has grown dramatically and we have seen something of a revolution in freestanding pieces over the last year, sparked by the trend towards open plan living.
The buzz phrases of the moment are very much 'family kitchen', 'kitchen dining' and 'kitchen living'. They all mean the same thing, a room where the cook or host is no longer serving a sentence in solitary confinement; instead they can now enjoy being part of the family, making cooking a social and enjoyable occasion.
All of this means that there needs to be space where friends and family can relax while the cook does their thing. Kitchen walls are tumbling down all over Britain, opening kitchens up to dining rooms, living rooms, drawing rooms and even studies.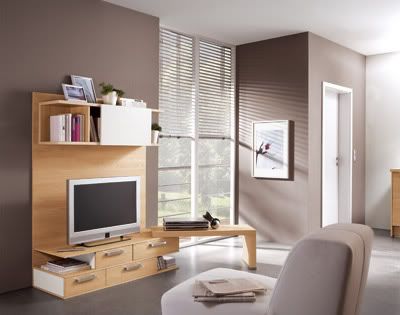 Here at Kütchenhaus we like to offer our customers complete flexibility when it comes to their kitchen space. We like to say, 'if you can draw it, we can make it!' and very often people will choose an additional area to their kitchen design, perhaps even two, as it will clearly improve the quality of interaction in their home.
As soon as Kütchenhaus started to manufacture furniture a number of years ago, we decided to showcase it in-store in our lifestyle room-sets and the feedback was phenomenal. Customers loved it and I would say one in three customers now order some sort of furniture with their kitchen, whether it be a dining room table, media centre, bar, office or even just a multi-use island, the popularity for a kitchen-living space is certainly there.
In addition, Kütchenhaus also manufacturer a range of worktops that can also be made into any table solution.  Many of our customers now enjoy choosing a worktop which is so versatile, it can be used in the kitchen but also in the area where you would sit and entertain too.
There are so many ways you can create a less fitted look kitchen, even if you don't have masses of room. The first thing to look at is the kitchen design and how you wish to use it. By creating areas like split level worktops, you give the impression of different zones, rather than having one rigid fitted kitchen that appears to be all the same. Kütchenhaus can manufacture worktop heights ranging from 830 mm through to an incredible 1170 mm at no extra cost to the customer.
Customers can also include an island or peninsula in the design, which again could be used for cooking or storage, this will also add to the room's social aspect and often works superbly as a way of integrating the furniture and the kitchen as one complete room set.
Don't forget that you can book an in-store appointment with us, a home visit, grab a quick quote or order a design pack on our website.
All the best,