Luxury kitchens on a budget, with the new 'Feel Range'
With customers more frequently requesting a lacquered door kitchen without the costly price tag, we felt the time was right for a fresh look at Lacquer. Enter the new 'Feel' range! A fully Lacquered "Matt" finish available in three different colour options, White, Ivory and Warm Stone.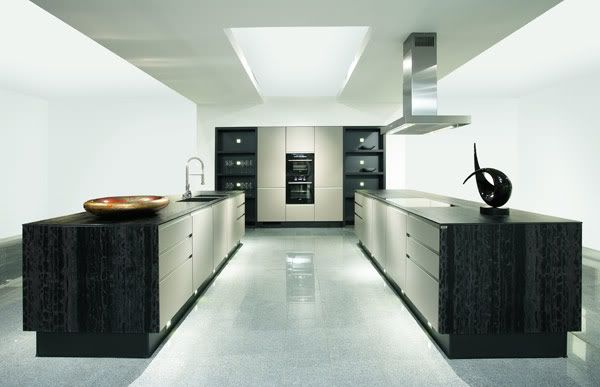 The first thing that really stands out about this new collection is the cost, with an average 'Feel' kitchen priced between £8,000 – £9,000 including appliances, it's very affordable when compared to other kitchens of a similar style. The overall design however, looks expensive and creates a warm streamlined look, for those who want to get away from the high gloss kitchen finish normally associated with lacquered doors.
The other thing to mention is that there are no restrictions with the 'Feel' range, which is something we pride ourselves on. Although 'Feel' may be a popular choice, Kütchenhaus promise that no two kitchen designs are ever the same. They do this by offering a bespoke design service that introduces various style options like mixing the colours of door fronts, work surfaces and splash backs. We also have different unit heights and depths of worktops, so that customers can actually choose a kitchen to suite their lifestyle, without the price implication usually attached to customisation.
Also new for Spring is a new colour we are calling Damson. This adds to an already extensive colour palette that can be designed as a whole kitchen or, as is more commonly the case, used in conjunction with other new colours such as Platinum Ash or Matt White.
I'm extremely excited about the new 'Feel' range – up until now, our lacquered doors have always been in the higher price ranges. However, due to our advanced manufacturing processes in Germany, we've created a lacquered door front kitchen in our lowest price group, so our expectations are that it will be a popular choice this season.
One key thing I always say to customers is that although the 'Feel' kitchens are priced competively, the quality is in no way compromised. Every Kütchenhaus fitted kitchen is built in our headquarters in Germany using the most advanced technological manufacturing processes in Europe.
Our design team have already produced some fantastic style combinations for customers in the new damson pantone for example, looks stunning when paired as an accent with a kitchen in white, and the platinum ash is a superb, classic choice, for those customers wanting something safe but sexy.
The 'Feel' range looks stunning in our stores and I trust our customers will agree. We hope anyone looking for a new kitchen will visit us, have a coffee in our drinks lounge and see the kitchens for themselves. We have a team of highly qualified German Kitchen designer's on-hand to answer any queries and create fantastic kitchens for each and every customer.
The Feel range is now on display in all of our Kütchenhaus stores with prices starting from as little as £7,800 for a typical L shape including appliances.
https://kutchenhaus.co.uk/Kitchens/Feel
All the best,